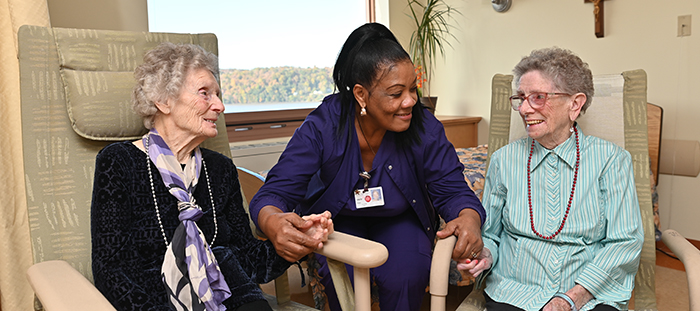 Welcome to our employment section! At Cabrini of Westchester we love caring for people and are committed to ensuring a work environment that is rewarding and conducive to providing exceptional care to our residents and clients. We continuously seek diverse, talented and dynamic applicants to add to our staff when employment opportunities arise.

Cabrini of Westchester is committed to the highest level of excellence and it shows in the quality of people we hire. If you take pride in being part of a friendly, respectful, caring, safe and collaborative environment, you belong with us.

Our team includes professionals in nursing (RN, LPN, CNA, RNA), social services, marketing, dietary and nutrition, housekeeping, laundry, business administration and activities and events. Please ask us about our current job openings.

Click Here for a list of our current Open Positions.