Cabrini Certified Home Health Agency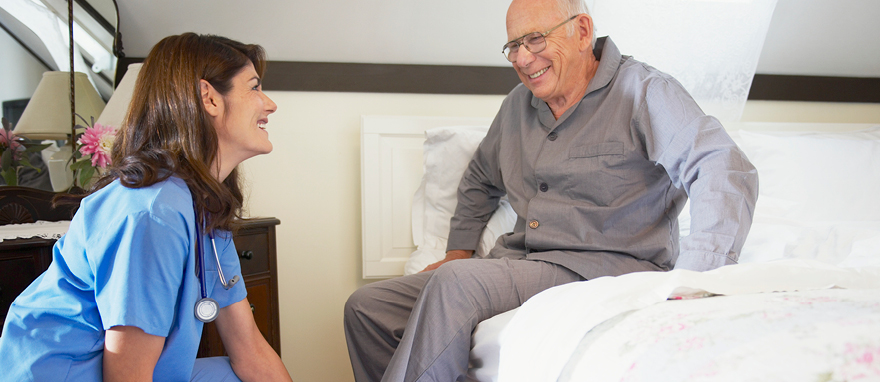 Cabrini Certified Home Health Agency provides comprehensive home healthcare services to optimize recovery and/or manage complex illnesses in the comfort and privacy of one's home. Dedication to professional, compassionate and personalized care distinguishes Cabrini Certified Home Health Agency as a trusted partner in ensuring you or your loved one's health, safety and independence. Cabrini Certified Home Health Agency takes great pride in the high-quality, reliable home care services that it provides to residents of Manhattan, Bronx and Westchester County.
A Comprehensive Approach
Cabrini Certified Home Health Agency takes a comprehensive and multidisciplinary approach to care. Under the direction of the client's physician, an individualized plan of care will be coordinated by a Cabrini Nurse who will oversee and monitor the care plan on an on-going basis.
The Certified Home Health Agency (CHHA) provides the following home care services:
Skilled Nursing
Home Health Aides
Personal Care
Physical Therapy
Occupational Therapy
Speech Language Pathology
Medical Social Services
Nutritional Services
Durable Medical Equipment Supplies
Diabetic Teaching
Respiratory Care
Anti-coagulation In Home PT-INR
Medication Management
Pastoral Care
Health Education
Blood Pressure Screening and follow-up
Screenings for Nursing Home Placement
Coordination of other services:
Personal Emergency Response System
Telehealth Monitoring
Medical supplies, equipment and transportation
Qualifications
Cabrini Certified Home Health Agency provides care to adults who:
Require short term, rehabilitative and/or long term care
Are under the medical supervision of a physician
Live in a home environment that can safely support their care
Have family/friends willing to provide necessary support
Are willing to accept and participate in home health care
Payment Options
Medicare
Medicaid
Private Pay
Long Term Care Insurance
Managed Care Insurance
(All services are covered under Medicaid. Please call to find out what services are available for other payment options.)
For a free and confidential phone consultation or for more information please call: 914-693-6800 ext. 550.